Introducing our new utilities engineering office in South Africa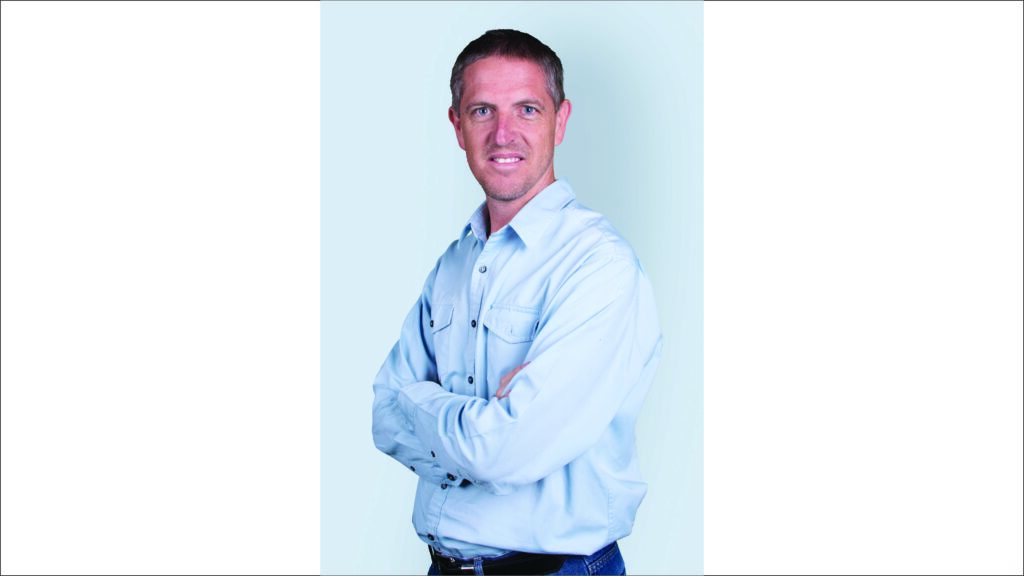 Blue Projects has recently established a new utilities engineering operation in Johannesburg, South Africa. The focus of our new office is to deliver unique, customized and highly specialized utilities and refrigeration engineering solutions.
Alistair Fisher, Lead Director Utilities, introduces the team and talks about the recently completed projects and latest trends in the utilities sector. Mr. Fisher has over 20 years' experience in mechanical utilities design, process engineering and project management, having delivered capital projects in South Africa, Namibia, Nigeria, Uganda, Mozambique, Zambia, Tanzania, Ethiopia, Botswana, Ghana, and Cameroon.
What are the team's strongest competencies and what type of projects have been delivered recently?
AF: The Blue Projects Utilities team, based in Bryanston South Africa, is a team of mechanical engineering specialists with advanced skills in the industrial utilities engineering industry. The team's skills enable the generation of unique and customized solutions for various clients, particularly in the Food & Beverage, Cold Chain, FMCG and Refrigeration industries. We make use of engineering fundamentals, from thermodynamics and heat and mass transfer to psychrometrics and fluid mechanics.
We also invest substantial time and resources into ensuring a comprehensive understanding of the application of and compliance to international design codes. The services we provide consist of a broad spectrum, from plant audits and inspections, to capacity expansion conceptual and detailed designs, to advanced turnkey/EPC contracting. Our extensive network of strategic relationships with industry manufacturers, suppliers, agents and contractors enables access to not only the latest research and development but also to execute complex EPC projects speedily and in various regions.
Some typical projects completed recently include:
– Turnkey design and supply of the Refrigeration Plant for ABInBev's greenfield brewery in Maputo Mozambique. The installed cooling capacity is nominally 9MW.
– Detailed utilities piping integration design of the pipe spines for the same Maputo greenfield brewery for ABInBev, which involved integration of the utilities distribution piping services from the various principal utilities service providers to all the principal process users. The accumulative length of all the integration piping systems was in the order of 8.5km.
– Detailed design and turnkey execution of the refrigeration plant expansions for two brewery capacity expansions for ABInBev, in the Johannesburg region. Both projects were intense brownfield developments, requiring very careful, very systematic and highly detailed engineering solutions to transition from existing to expanded plant with as little disruption to production as possible. The client also required the new refrigeration equipment and processes to be integrated onto their existing site PLC and SCADA infrastructure, further challenging the implementation of change, which was concluded largely seamlessly.
– Detailed design, including flexibility analysis according to ASME B31.3, for a highly specialized and unique high temperature hot water system (HTHW) required for ABInBev's Rosslyn Brewery capacity expansion 2 years ago. This HTHW system was not only designed to be fully integrated into the existing boilerhouse infrastructure, but it required advanced flexibility analysis and customized expansion compensators to be installed to ensure pump nozzle limits were not exceeded.
– Detailed design and engineering management of the refrigeration plant for a greenfield cattle abattoir development, with initial capacity of 250 cattle/day increasing in future up to 500 cattle/day.
– Various beverage bottling company packaging line integration projects, where we provided detailed design and engineering management of the utilities infrastructure expansions and the pack line piping integration.
– Various freezer and cold store site developments, where we were generally appointed as not only the refrigeration system engineer and the insulated paneling engineer, but also the overall project manager of the site development. This industry is in fact one of our specialist skills, which we've been undertaking extensive detailed designs for many clients for several decades.
– Detailed design and turnkey execution of a bespoke refrigeration plant for a gold mining company in South Africa. Due to the depth of the specific mine, being beyond 3.5km deep, the rock face temperatures require that a substantial amount of ventilation cooling needs to be continuously supplied to the underground mining activities, which was achieved by the production of hard ice above ground followed by dropping the ice into the mine where air was circulated over the ice to provide the ventilation cooling. The first phase of this refrigeration plant development was designed with a cooling capacity sufficient to generate over 100 tons of ice every hour (nominally 10MW cooling capacity). The plant was designed to be extendable in the future to 4x this capacity.
What are the latest utilities trends that our clients are demanding today?
AF: We see a growing interest in turnkey/EPC solutions, thereby ensuring a single point of accountability. Although clients are always very conscious of capital cost, which is a substantial driver in procurement of project solutions, there is simultaneously a growing appreciation and appetite for long term operating efficiency which translate into life cycle opex benefits.
What does a typical day look like and what are you currently working on?
AF: With a multitude of projects underway within our office there is an enormous quantity of design documentation and drawings being developed. This requires a very flexible team structure and a substantial level of agility to frequently adapt by levelling resources and deliverables. Project sizes range from R20k audits and inspections to R100m turnkey – we gladly fulfill all of them. Our objective every time is to deliver value to our clients in a professional and responsible manner. With several of our key engineers having previously been employed for greater or lesser periods in the manufacturing sector, and due to the benefits of having delivered a multitude of turnkey projects over the past 15 years, we believe our solutions are suited every time to the client's unique application.
Major projects we're currently involved in include multiple Coca-Cola beverage plant expansions within South Africa and Africa, several cold store developments within South Africa,a substantial brewery expansion at ABInBev's Rosslyn Brewery, requiring detailed design services associated with refrigeration, steam and heating, HTHW, water supply and distribution and energy recovery, and multiple refrigeration plant expansions for ABInBev in Africa.