ETI Polam Facility expansion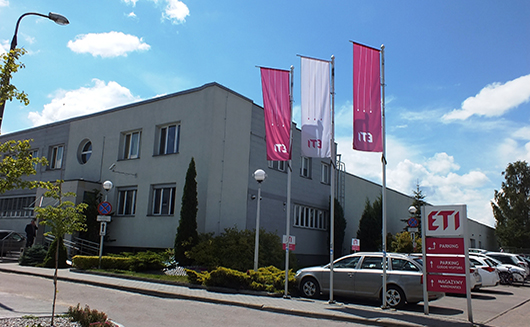 Services offered
Design, construction coordination, administrative procedures and advisory services
Time
January 2018 - April 2020
Overview
Blue Projects has delivered multi-branch concept design and building permit design for a 2,400 sqm extension of the ETI Polam factory in Pultusk, Poland. The new facilities were planned adjacent to the existing buildings, to support the company's capacity increase strategy.
For the logistic concept and process design we partnered with Polish consulting company Logisys, who delivered the process requirements and the logistic concept.
Established in Slovenia in 1950, ETI manufactures electrical installations for the residential, industrial and electro distribution sectors, being one of the leading producers of safety fuses and switchgear. It owns production facilities in several European countries, including Poland, Slovenia, Italy, and Germany.